27 Mar 2023
10:30am - 12pm
Speakers/Performers
Dr. Lun Jin
Princeton University
Organizer(S)
Department of Physics
Audience
Faculty and staff, PG students
Other Events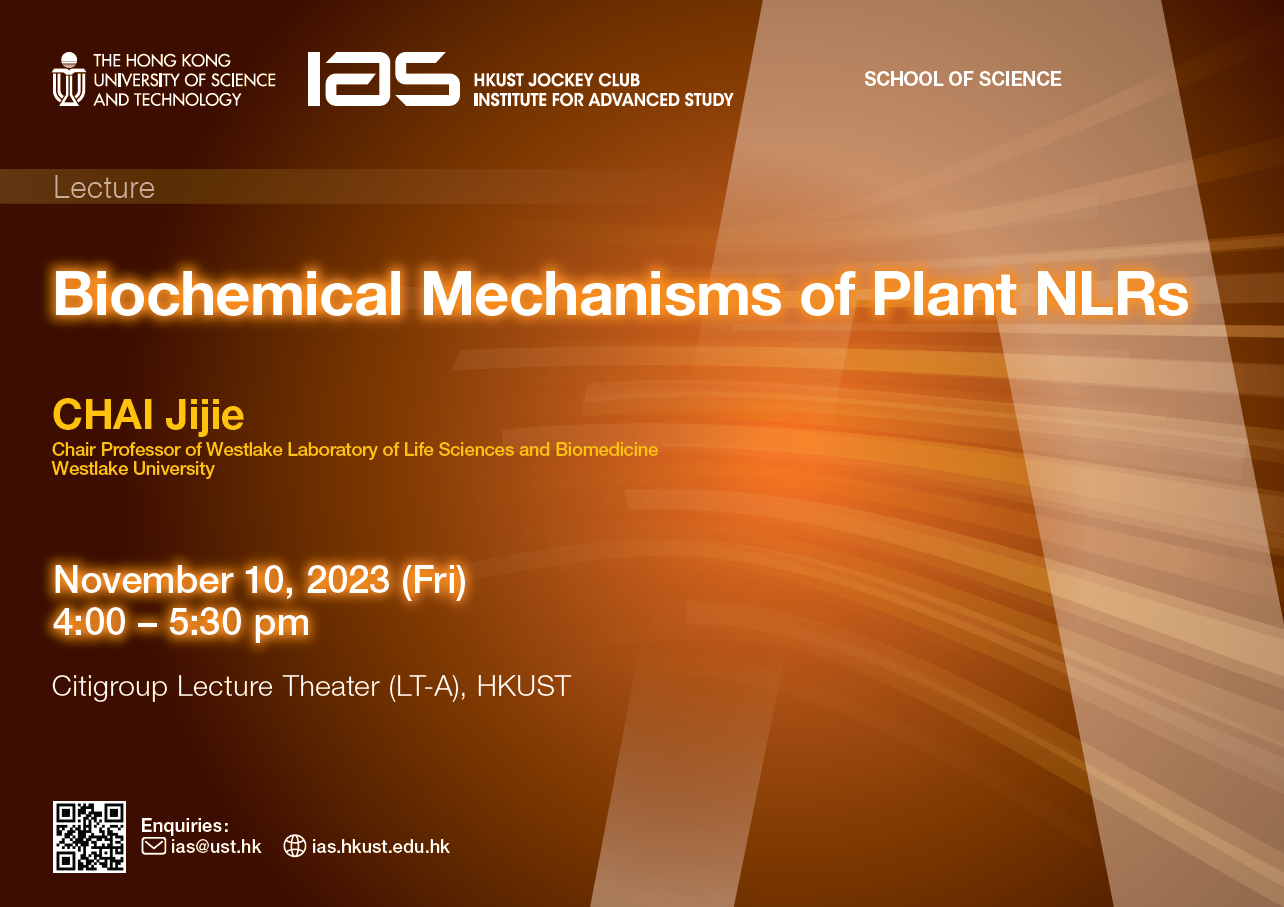 10 Nov 2023
Seminar, Lecture, Talk
IAS / School of Science Joint Lecture – Biochemical Mechanisms of Plant NLRs
Abstract Plant nucleotide binding and leucine-rich repeat (NLR) receptors mediate specific recognition of pathogen effectors to trigger defense responses against invading pathogens. NLRs, largely c...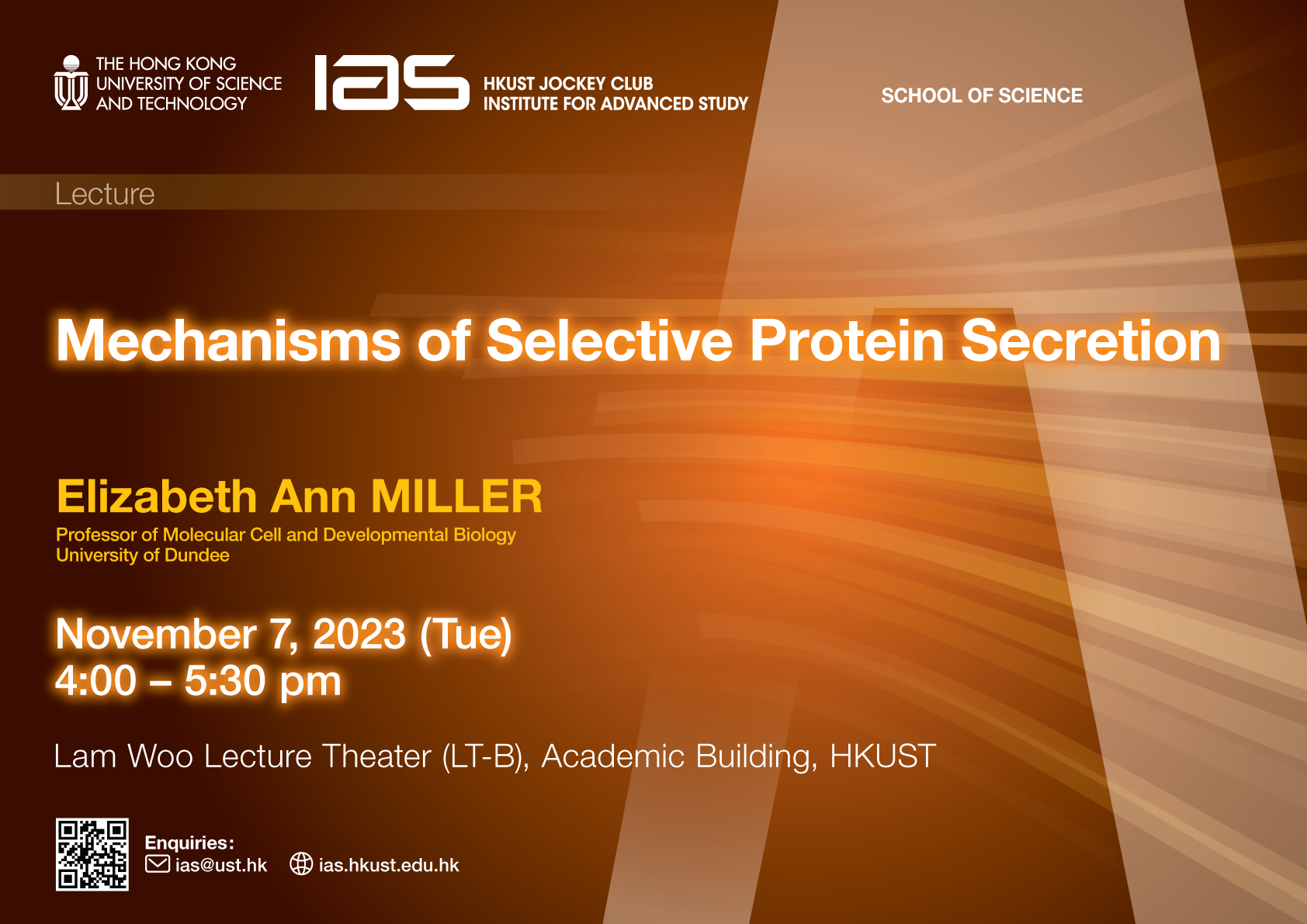 7 Nov 2023
Seminar, Lecture, Talk
IAS / School of Science Joint Lecture - Mechanisms of Selective Protein Secretion
Abstract Secretory and membrane proteins account for a third of the eukaryotic proteome, and play important roles in tissue organization, nutrient uptake and cell-cell communication. To function in...