Normative Study Period
Doctor of Philosophy (PhD)
Full-time:

4 years with a first degree only

3 years if a relevant research master's degree was earned prior to entering the PhD program

Part-time: 6 years
Master of Philosophy (MPhil)
Full-time: 2 years

Part-time: 4 years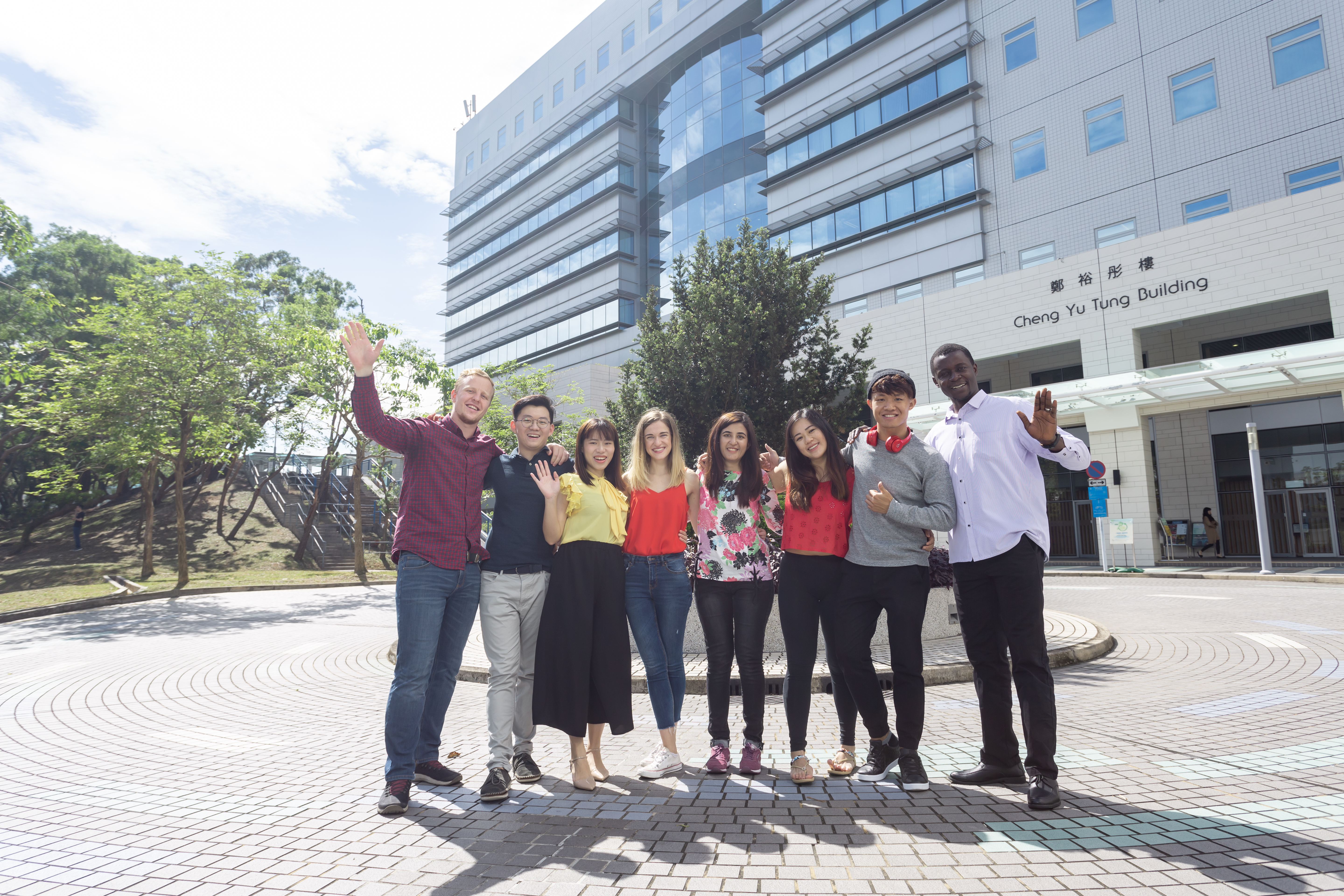 Admission Requirements
To qualify for admissions, applicants must meet all of the following requirements. Admission is selective and meeting these minimum requirements does not guarantee admission.
1. General Admission Requirements
Applicants seeking admission to a master's degree program should have:
obtained a bachelor's degree from a recognized institution, or an approved equivalent qualification.
Applicants seeking admission to a doctoral degree program should have:
obtained a bachelor's degree with a proven record of outstanding performance from a recognized institution; or presented evidence of satisfactory work at the postgraduate level on a full-time basis for at least one year, or on a part-time basis for at least two years.
2. English Language Admission Requirements
Applicants have to fulfill English Language requirements with one of the following proficiency attainments:
TOEFL-iBT: 80*
TOEFL-pBT: 550
TOEFL-Revised paper-delivered test: 60 (total scores for Reading, Listening and Writing sections)
IELTS (Academic Module): Overall score: 6.5 and All sub-score: 5.5
*refers to the total score in one single attempt
Applicants are not required to present TOEFL or IELTS scores if
their first language is English, or
they obtained the bachelor's degree (or equivalent) from an institution where the medium of instruction was English.
3. Program-Specific Admission Requirements
Some programs may stipulate additional requirements for admissions. For more information on the program-specific admission requirements, please click here.
For 2023/24 Spring Term and 2024/25 Fall Term Intakes
Applications Open
1 Sep 2023 (for Spring 2023/24 and Fall 2024/25)
(As the divisions/ departments will consider applications on a rolling basis, applicants are recommended to submit application as early as possible.)
Application Deadlines
HK PhD Fellowship Scheme
Deadline at RGC: 1 Dec 2023 (12noon, GMT+8)
Deadline at HKUST: 1 Dec 2023 (11:59pm, GMT+8)
Other Application Deadlines
The application deadline for individual program varies, please visit here ("Application" tab of individual program page) for details.
*Applicants are considered as non-local students if they hold (i) student visa/ entry permit; or (ii) visa under the Immigration Arrangements for Non-local Graduates (IANG); or (iii) dependent visa/ entry permit who were 18 years old or above when they were issued with such visa/ entry permit by the Director of Immigration. For details on student visa/ entry permit requirements, please click here.
Financial Supports
Generous financial support is available for you to join our research postgraduate community.
Postgraduate Studentship (PGS)
What it offers:
HK$220,680 per year (~US$28,180 per year)

Up to 2 years for full-time MPhil students and 4 years for full-time PhD students
No separate application is required. HKUST will consider the suitability of candidates to receive the PGS, while reviewing their application for research postgraduate programs.
Hong Kong PhD Fellowship Scheme (HKPFS)
It is an internationally recognized award to draw the best PhD students around the globe to Hong Kong. What it offers:
Stipend: HK$331,200 per year for 4 years (~US$42,290)

HKUST RedBird PhD Award: HK$40,000 in the first year of study (~US$5,110)

Conference Travel Allowance: HK$13,800 per year for 4 years (~US$1,760)
Please visit here for more details.
RedBird PhD Award Program - Recruitment Award for new PhD students
It is an admission scholarship for excellent PhD candidates, in recognition of their outstanding academic performance and research capacity.
What it offers:
HK$40,000 (~US$5,110) and a waiver of tuition fee* in the first year
* Local PhD students will receive a tuition waiver from the Hong Kong SAR Government instead.
RedBird PhD Award Program - Academic Excellence Award for current PhD students
This is a one-off scholarship of HK$20,000 (~US$2,550) to recognize and reward the outstanding academic performance and research achievements made by PhD students. The School will select a number of outstanding PhD students every year to receive this award.
Asian Future Leaders Scholarship Program (AFLSP)
It is a scholarship for new students from East, South and Southeast Asia to pursue master's studies and cross-cultural enrichment. With funding support from BXAI and top-up funding from HKUST, the Scholarship covers tuition, lodging and daily subsistence costs. The following are the scholarship amounts for the 2024/25 intake:
Master of Philosophy (MPhil)
Scholarship of HK$258,000 (US$32,950) per year
Tenable for 2 years, subject to renewable conditions
Please visit here for more details.
Tuition Waiver Scheme for Local MPhil and PhD Students
It is a new scheme introduced by the Hong Kong Government to incentivize more local students to pursue RPg study.
What it offers:
Tuition Waiver of HK$42,100 p.a.
Applicable to all local students enrolled in full-time MPhil/PhD programs, who have the (i) right of abode, (ii) right to land or (iii) "unconditional stay" status in Hong Kong. Check for the symbol "A", "R" or "U" in the HKSAR Smart ID.
Provided for normative period of study

MPhil: 2 years
PhD (with a research master's degree): 3 years
PhD (without a research master's degree): 4 years

No separate application is required.
Please visit here for more details.
Other Funding Supports
More funding supports are available to research postgraduate students:
Overseas Research Award & Greater Bay Area Research Award
The awards aim to enrich students' research experience by providing them with opportunities to be exposed to a foreign culture and environment and to widen their circle of professional contacts, so as to better prepare them for future careers.
UGC Research Travel Grant
The travel grant aims to help support the cost of travel for postgraduate students who present research papers at conferences and professional meetings. Full-time research postgraduate students with research work conducted at HKUST are eligible to apply.
Please visit here for more details.
Get A Taste of Campus Life at HKUST
Summer Research Program for Prospective Research Postgraduate Students
The summer research program is an annual event organized by the School to provide a chance for senior undergraduate students who are interested in pursuing research postgraduate study, to engage in research work under the supervision of our faculty mentors and experience research life in HKUST.
Date: 5 weeks starting from the second week of July
Target Participants: Undergraduate students majoring in science and related programs, who have completed 3 years of studies (of a 4-year bachelor program) and have attained a GPA of 3.2 out of 4.0 (or 80%) or higher.
Highlights:

To work with faculty mentors in the School of Science to carry out research projects in an interactive atmosphere.
On campus accommodation and a stipend will be provided.
Please visit our School website for event updates from time to time.
International Visiting Internship Student Program
This program aims to provide an opportunity for young talents from around the world to participate in HKUST's world-class research pursuits. Selected international students from overseas universities will receive an allowance of HK$10,000-HK$12,000 (~US$1,280 – US$1,530) per month, to come to our University to engage in research work for a period of 2-6 months.
Please visit here for more details.